I'm a huge believer in the saying, beauty is only skin deep. If you are an ugly person on the inside, no amount of makeup or surgery will change that. However, what you have to remember is, it's your skin that tells everyone what is happening on the inside.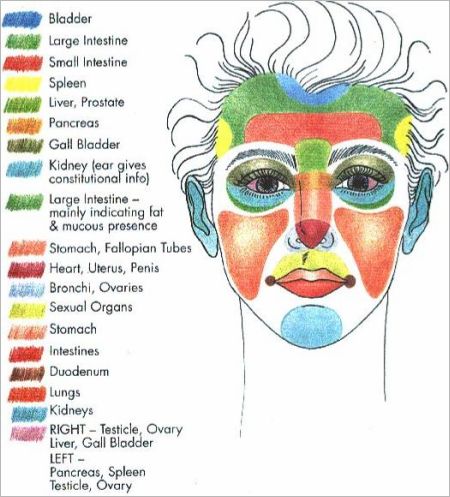 It was about a year ago I looked at myself in the mirror one morning and thought,
'Wow...what have I been doing to myself?'
my skin was telling me all sorts of things, from the lack of sleep I'd had, to the fact I hadn't been eating right and having far too many glasses of wine at the weekends. That had to stop... My skin had been through enough over the years. There was a change in lifestyle,I also started to really look into what I was putting on my skin.
I'd got a number of overnight creams but always thought myself still 'too young' to use them, I also never really liked the idea of putting thick cream over my temperamental wannabe teenage skin. I would get the wrong sort for my skin and it would make me break out terribly so I deemed all overnight creams wrong for me. It wasn't until this Christmas I was lucky enough to get the
Estee Lauder Advance Night Repair
Now this serum really has worked! I usually have trouble sleeping, but this little magic bottle makes it look like I've had a good 8 hours shut eye!
When I put it on of an evening I can literally hear my skin drink it up and it doesn't break me out! I could carry on singing this product's praises but I highly recommend you to try it yourself if you have had a similar problem as me. I'm just happy to have found a night cream (or serum) that works for me at last!
Whilst on the topic of skin I thought I'd share with you what I am using on my skin at the moment...
I've never been one to buy into products as soon as they land in the stores, I'm a little cheeky and sit back for a little while and wait for others to try it out first and see if they reckon it's worth it. Once I find a product that works for me, I will stick with it till the death.
I totally destroyed my skin when I was younger constantly changing what I used on it. There was also a stage I grew so annoyed with it I went out of my way to choose products that looked the most harsh deep cleansing scrubs and would abuse my poor skin until it was raw. Of course, with using such harsh products on a daily basis, and not once in a while, my skin became so flat and grey/dry looking, all it's natural oils had been ripped out of it and I had no healthy glow.
It's hard to remember a little oil is what your skin needs after all, just like the frosting on a cake, you need enough of it to make it totally yummy, but too much of it isn't good, neither is none at all!
I haven't been the luckiest with my skin, I am well into my 20s and still suffer with adolescent acne prone skin. Yes I'll admit it gets me down and I have become a bit of a skin spotter (I guess that's like a train spotter, but without the Mac and notebook) However, recently, touch wood, its slowly, slowly starting to clear up. The only thing I could put this down to is my change in lifestyle and total overhaul of products I use.
This foaming gel is the first thing to hit my face in the mornings. It's gentle, meaning it won't break any blemishes and spread the germs around your face. However, the La Roche-Posay Effaclar range is blemish fighting so will clear away any troublesome visitors you may have!
On days my skin does not have any active,angry spots I'll use this Olay Regenerist cream wash, the fact this wash is a little like a scrub washes away all the dead skin cells and leaves your skin so smooth and fresh feeling. I have to admit, I get a lot of comments of my 'glowing face' the days I use this.
Once I'm all washed I cleanse my face using Clinique 'Take The Day Off' This product is like hard serum that melts with the heat of your fingers as you work it into your skin. Now this cleanser can get rid of anything! I once spent the pervious evening doing a very rushed home tanning session and this cleanser washed the colour totally off. Thank goodness as the tan was a shambles!
Once cleansed I'll use the Clinique anti-blemish solutions, clarifying lotion as a toner. This leaves my skin so fresh and clean feeling I sometimes don't want to put my make-up on!

I then use La Roche-Posay Effaclar Duo as a moisturiser for when my skin is playing up. I've noticed a few bloggers and MUAs mention this product before. They all seem to say the same thing, this product is incredible.

Once I have taken off my makeup with the cleanser and toner I use in the mornings I then move on to Origins Spot Remover pads. Just one pad can be used for the entire face and neck. These pads are lovely and I actually really like the smell. So organic compared to other very chemical smelling blemish treatments I've used in the past.
After I use Origins Super Spot Remover on pesky, angry spots. Overnight they shrink down and are so easy to cover the next morning with concealer.
The final product I put on before bed is the Estee Lauder I have previously mentioned in this blog.
And there you have it, I'm not saying this routine will work for everyone, but it works for me. Of course I believe that it's not only my skin routine that has helped me with my blemishes, but exercising more, drinking a lot more water, eating well and cutting out alcohol has all added up together to give me the skin I have been longing for.




instagram: @jessietereza